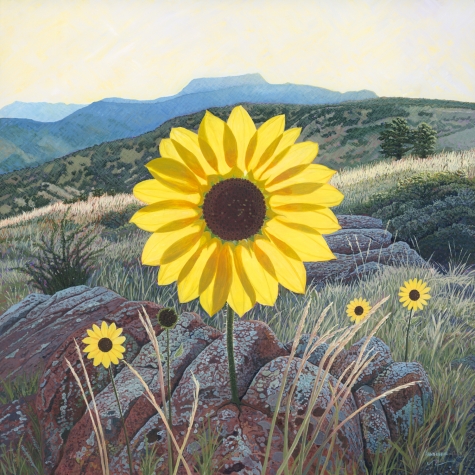 I am happy to do commissions for events, CD covers, book covers, as well as creating a sacred painting just for you. All my art is channeled through me. This painting was done for a client who asked me to paint something for her to remind her of the truth of her being. What appeared for me was this sunflower growing out of the granite. It is called Perseverance.
I am honored to have also painted the festival art for the Rocky Mountain Folks fest this year (2015).
Please contact me if you are interested in a commission.